To answer this question, the company decision makers find that they should ask themselves the following:
What does the client definitely need from our company? What are things that the clients desire to find when they deal with our company?
The following chart answers briefly the two questions,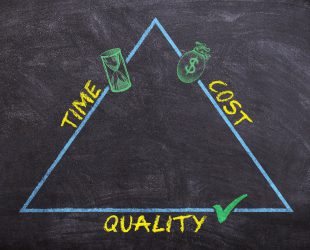 we guarantee that we will provide our service with the required quality and in time as well. Further, we guarantee the suitable competitive prices, the fast response, the fast and quality of means of communications and our sincere attempts to provide our client with the best services all time.
We boast that we possess a high qualified team enhanced with a technical engineer team hardly to be found in any other rival company, that is why we are always looking forward to be the best and most distinguished among the companies implementing the same projects.

The power of IT- Localize lies in the fact that its staff gained -as a result of working for more than twenty years in the different fields of localization -a great competency and professionalism. The company provides its services in the fields of localization, desktop publishing, localization engineering, testing, and web site designing depending on high qualified persons in the mentioned fields.
Here are some projects that implemented successfully by our company:
Localizing hundred files in SW user interface for mobiles, mobile accessories, major software
programs using the most updated support programs and the world major companies localization tools such as MS Locstudio, Passolo ,SLDX, POeditor,Visual Studio.Net, RBeditor and more.
Localizing hundred manuals, user guides of housing ,hospital machines ,healthcare, in addition to translating various projects on different fields as islamics, Psychology and literature using Trados SDLX, Logoport and other tools.
Localizing various web sites in different fields such as, cars, IT, business.
Implementing DTP for thousands pages in Arabic and other languages using MS word, Illustrator, Indesign for many companies.
Full design for many websites, the most important are, www.langaid.com,; http://www.it-localize.com, www.translation4all.com and others using Visual Studio.net, Flash, Dreamweaver, Photoshop and other tools.
Full localization for eLearning program using flash CS3, this work includes (localization, Treating the Flash problems with the Arabic language, flash engineering, Arabic sound service, Action Script, matching flash design).
Covering the abovementioned services and projects we are able to implement any project with ultimate success and quality that meet your expectation and fulfill your requirement.